Publisher: Heroic Maps
The Locus
On this bleak planet, the Locus calls, like a beacon in the void of space.
A set of printable battlemaps compatible with any RPG/Dungeon-Crawl game. Use as a standalone gameboard, or combine with any same-scale tileset.
Contents: A multiple level map consisting of a seven level Alien megastructure
Level 0 – snow-covered alien pyramid
Level 1 – ice cold organic chamber
Level 3 – Dormant machine
Also included are 300dpi full size jpgs, for poster printing or VTT. 
Also included are Roll20 VTT ready files, sized at 72dpi and 140x140px per square (all less than 10mb)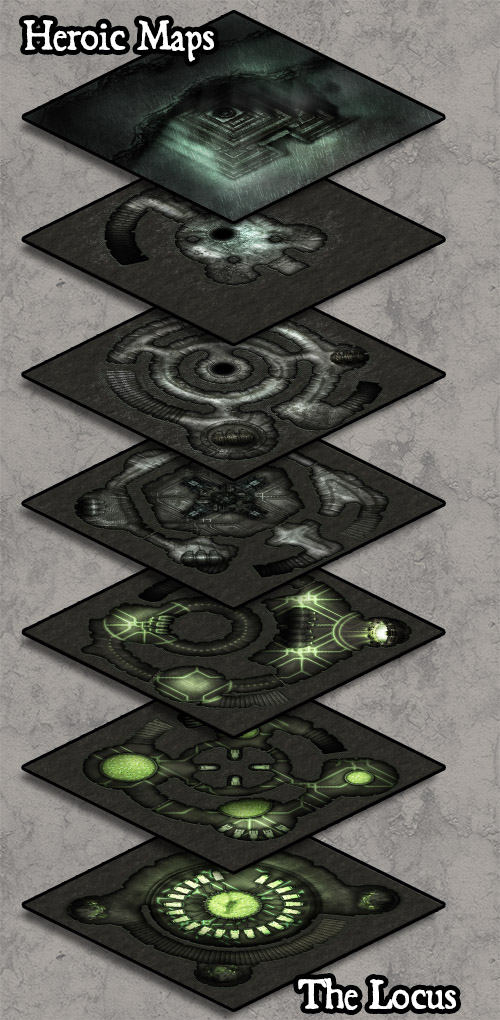 –
---
Price: $12.00